Our next cybercrop is coming up and it will be a totally WICKED event!! One you most definately will not want to miss.

It is on the weekend of 26,27 & 28th of November. Our WICKED WONDERLAND cybercrop is a mixture of Alice In Wonderland meets ghosts and ghouls with lots of halloween type fun!!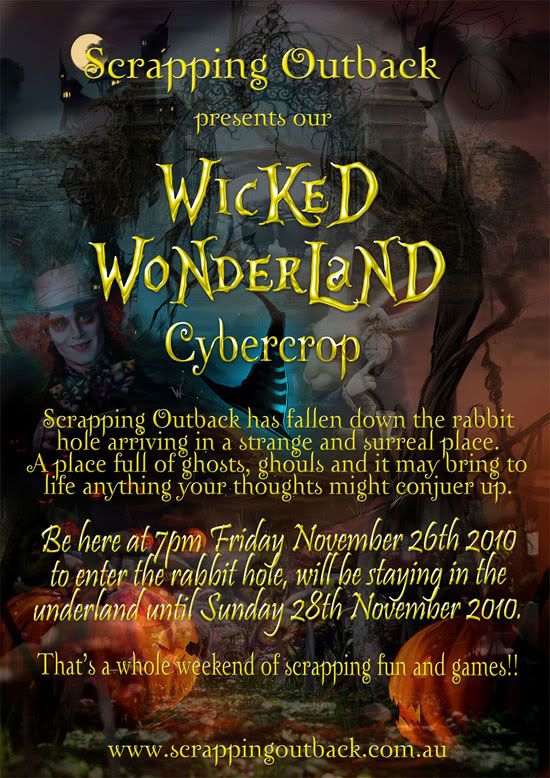 Check out the
SCRAPPING OUTBACK FORUM
for full details.

And don't forget halloween is coming up so remember to get lots of happy snaps!!

Hope to see you all there.