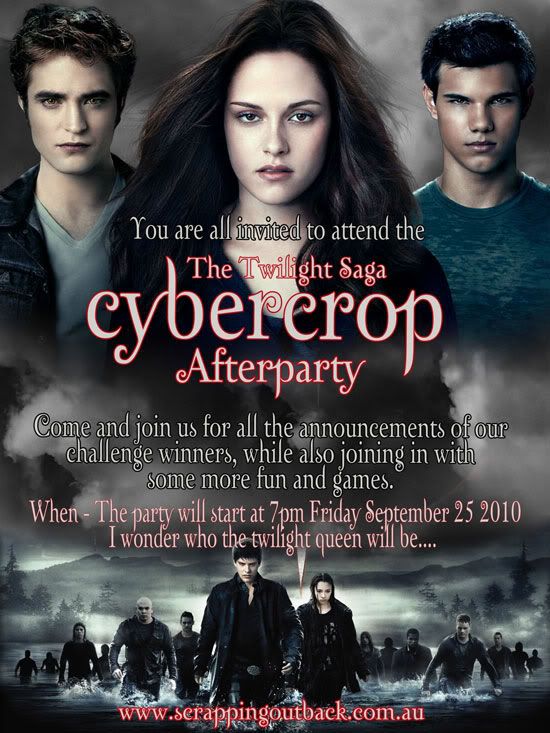 All of the challenge winners will be announced, as well as the winner for the blog giveaway.
So keep those layouts going into the gallery as you have until midnight Wednesday 22nd September 2010 to do so.
And don't forget you need to complete all of the challenges and have them uploaded to the correct galleries by the deadline to be in the running for the awesome $100 Scrapping Outback Shopping Spree.
So get scrapping girls and we will see you here on Friday night